National Scholarship Program
WEDO Canada believes that to truly achieve our full economic potential, we need women to reach theirs. Focused and supportive education resources for existing and aspiring women entrepreneurs will put us on the right path to achieve this. As part of our mission, WEDO Canada will grant national scholarships to support a new generation of female entrepreneurs. Our goal is to educate, empower and support Future Women Entrepreneurs by granting one million dollars in scholarships to deserving female post-secondary students across Canada.
We have held 4 consecutive Summits with more than 700 attendees on Women's Entrepreneurship Day.
We have provided 13 Individual Scholarships to female students across Canada.
We are growing nationally with Ambassadors in 4 Provinces. We continue to recruit new Ambassadors.

The completed applications are to be emailed to [email protected]. Applications are due by Sunday, October 15. Winners will be notified by October 23.
The WEDO Canada Scholarship Program
The Scholarship Process will be Available to Women Who Have:

Learn More About Our Partnership Opportunities
Download Our Partnership Package today. If you have any questions, please reach out, otherwise, we look forward to hearing from you very soon.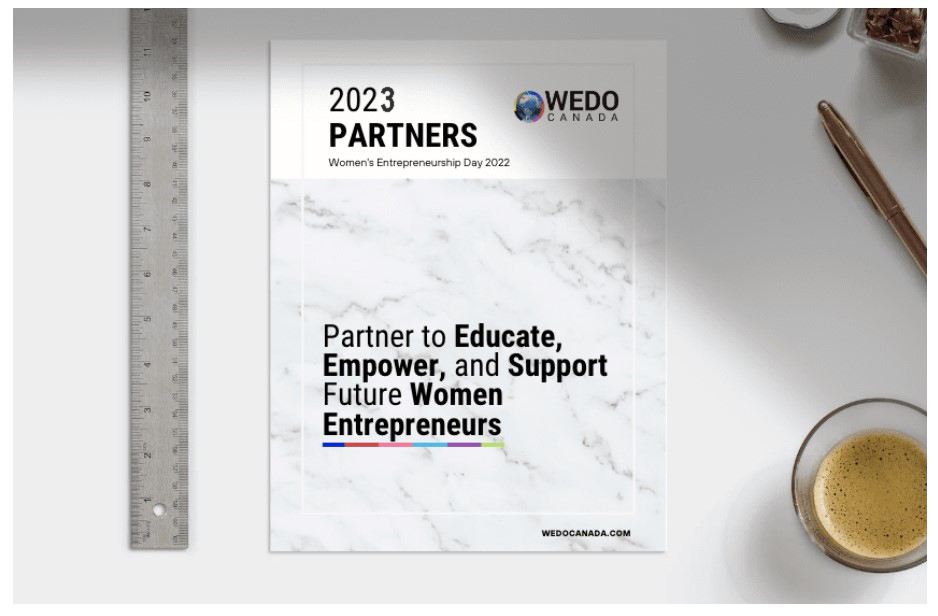 Do you have questions about the WEDO Canada National Scholarship Program? Reach out Today.